READINESS

Help students improve soft skills, market knowledge, and communication skills.

READINESS develops and hosts custom digital eLearning centers for colleges and universities. Offer your students an intuitive and accessible co-curricular eLearning center while supporting your experiential education and career services departments.
Technology
Provide a customized LMS (Learning Management System) branded to your institution and filled with relevant educational activities.
Custom Activities
Host your learning material (videos, pdf's, slide decks, etc) as engaging activities within your learning center.
Activity Library
Select from more than 1500 pre-existing READINESS activities to expand your eLearning center content for maximum learner engagement.
Data
Access a comprehensive reporting suite to assess learner engagement and monitor activity starts and completions.
Click to read a case study from the University of Hawaii on their successful implementation of READINESS.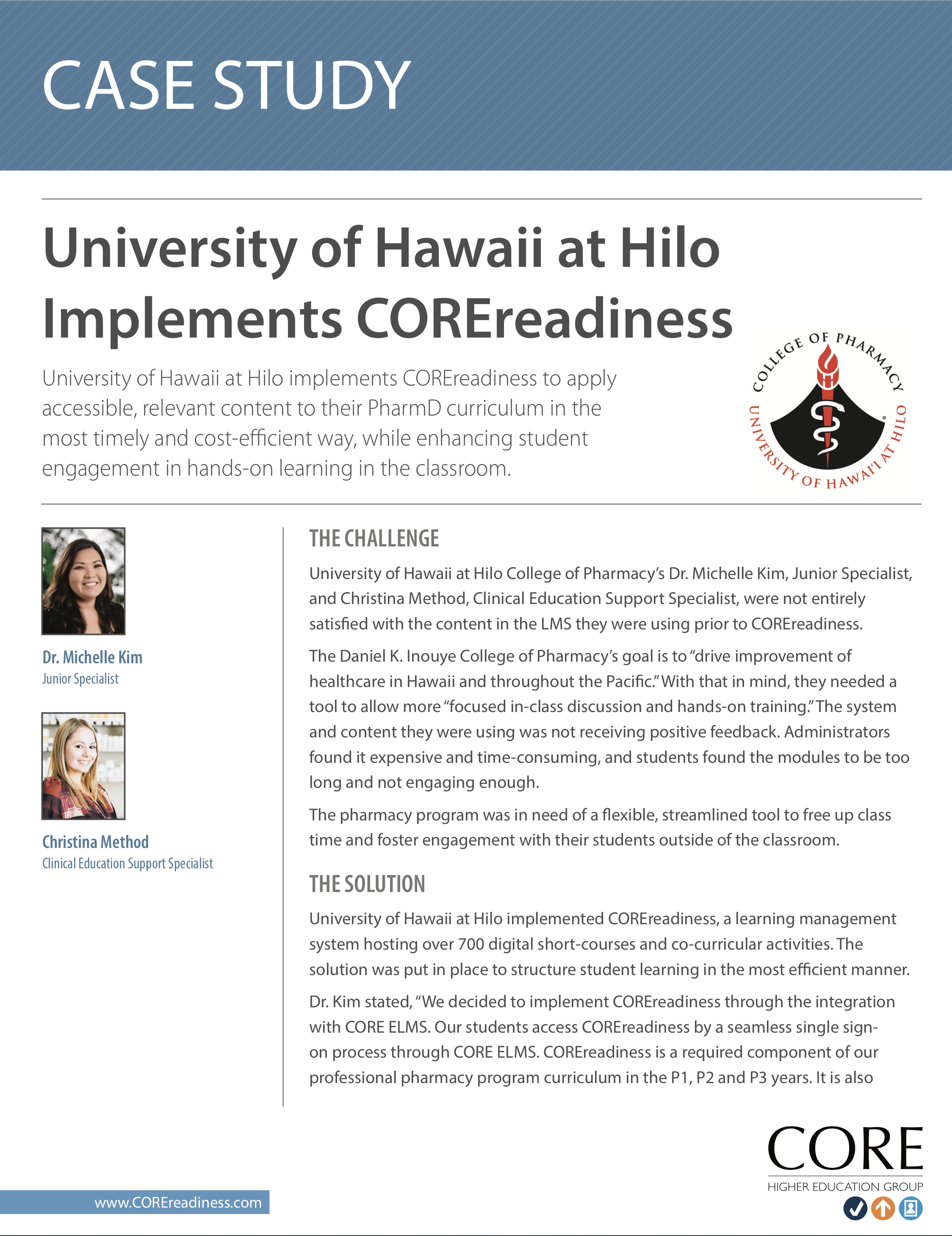 Click to Read
Contact Us for a Demo

Discover how CORE can meet the unique needs of your program.

Observe the CORE software in action.

Ask questions about our software and the benefits to your program.

Learn about our pricing, training, and implementation process.